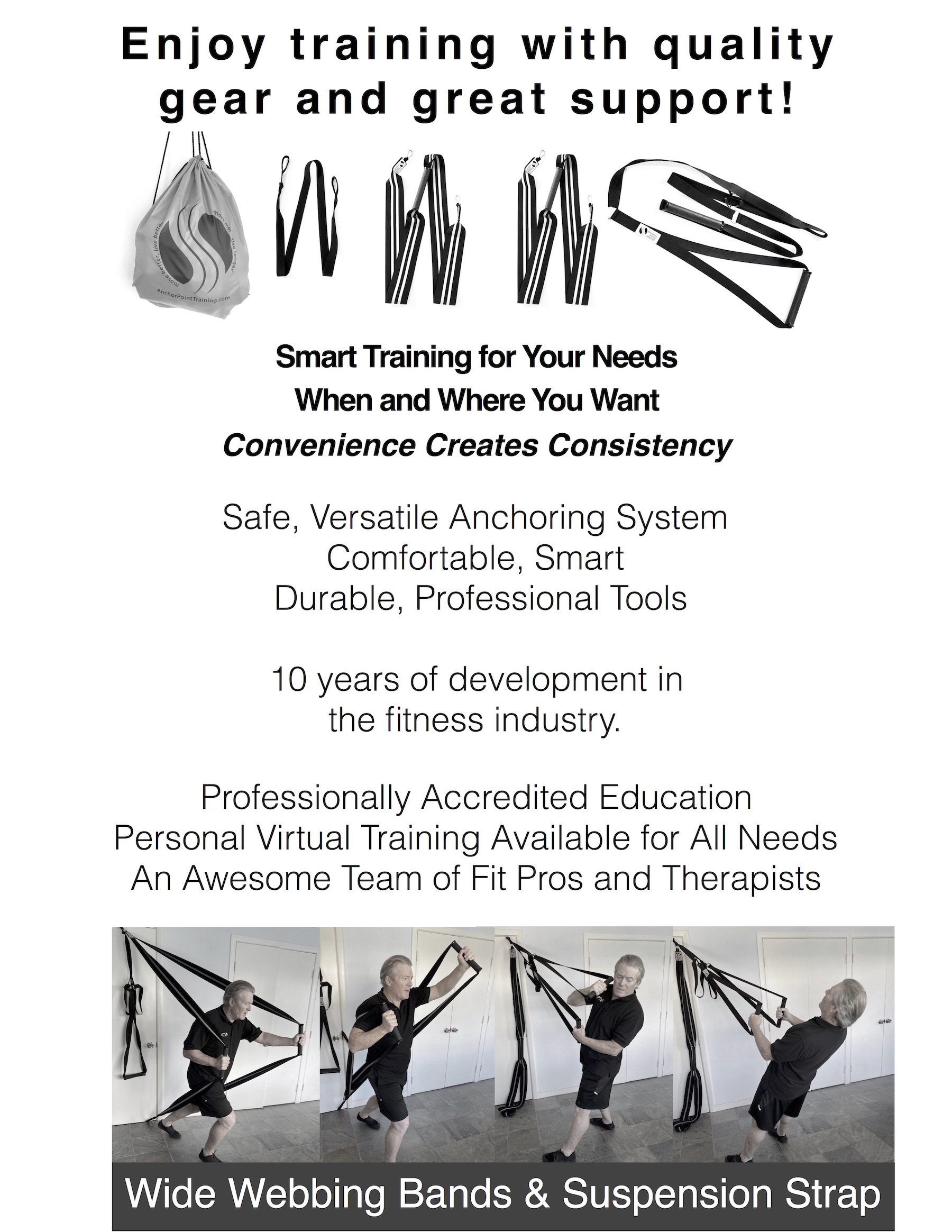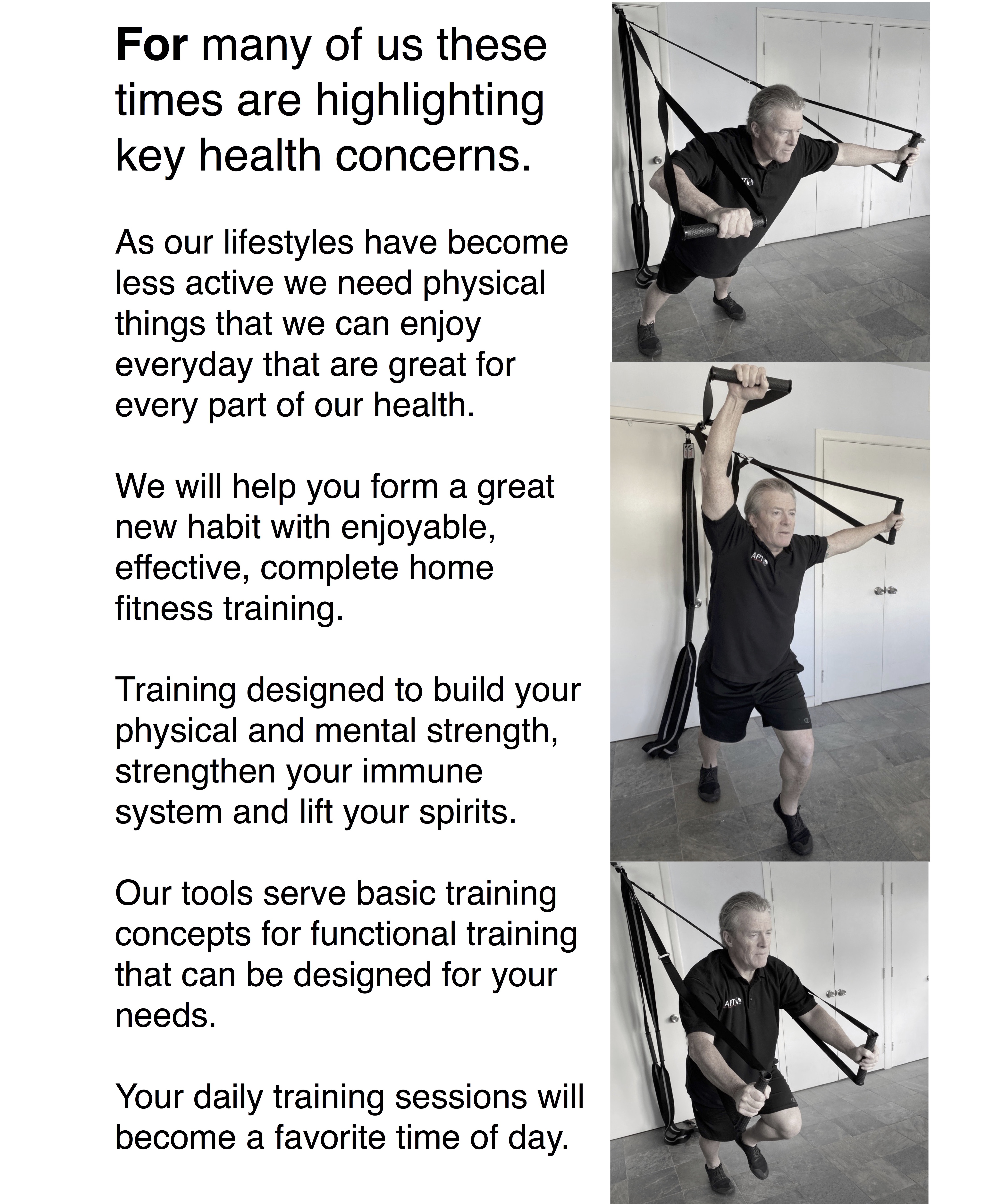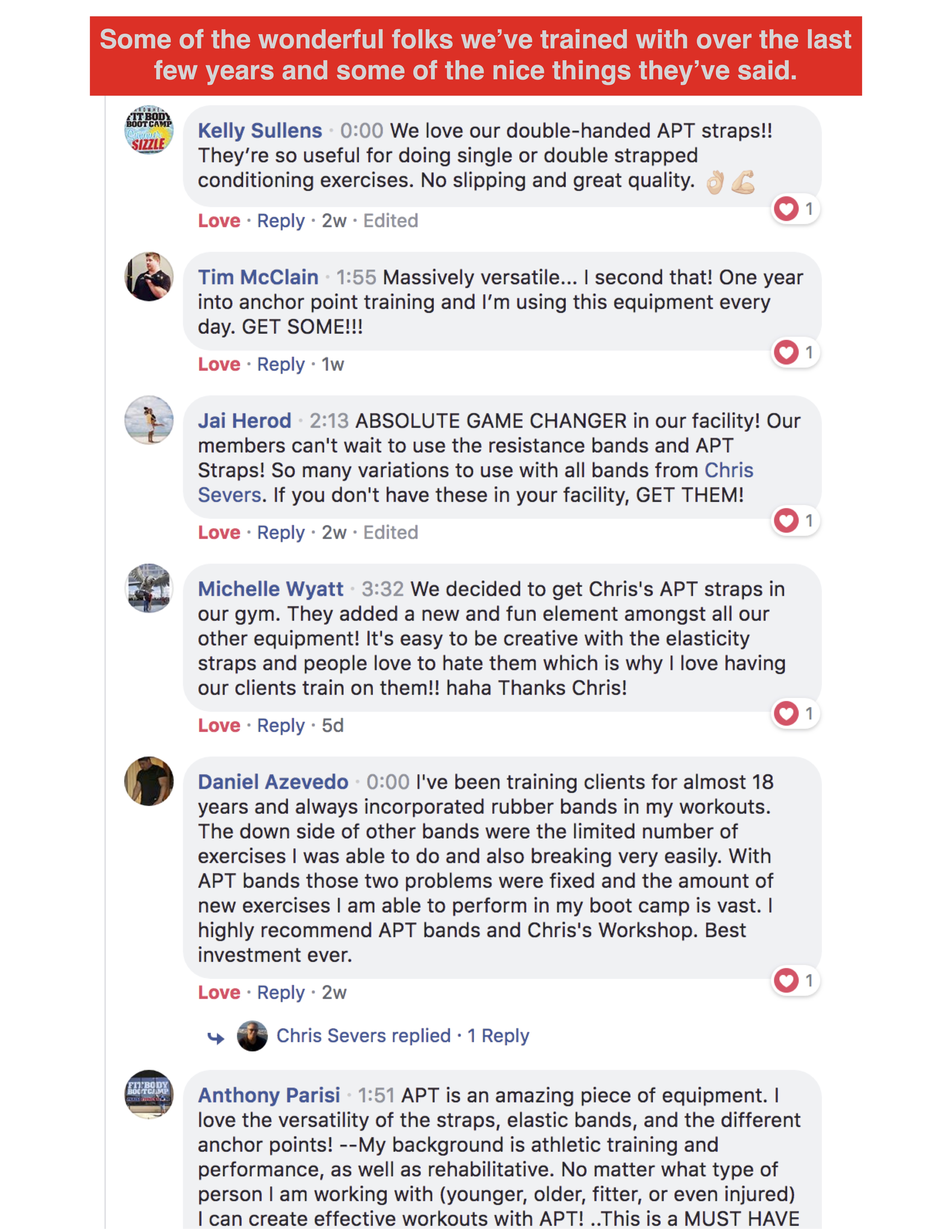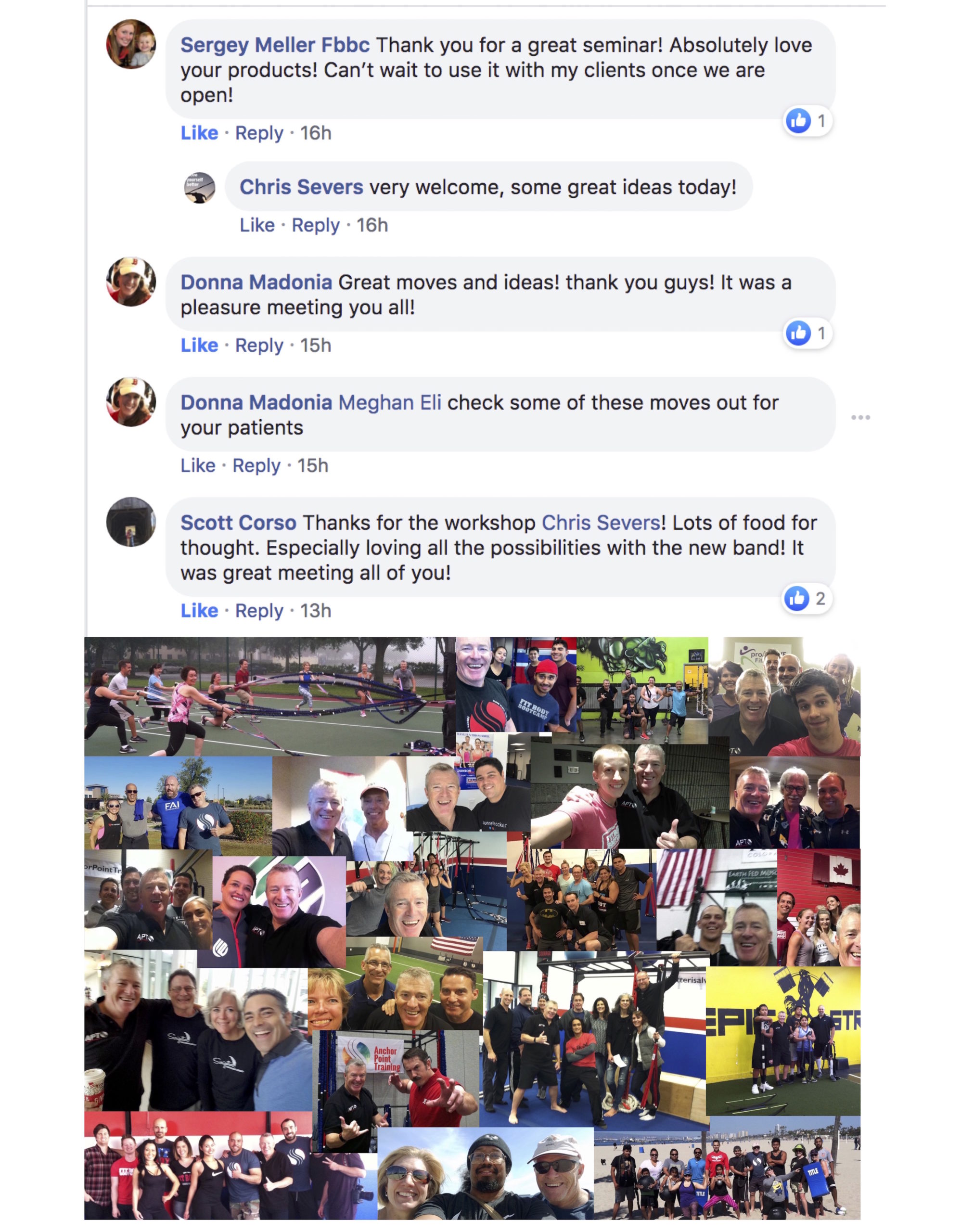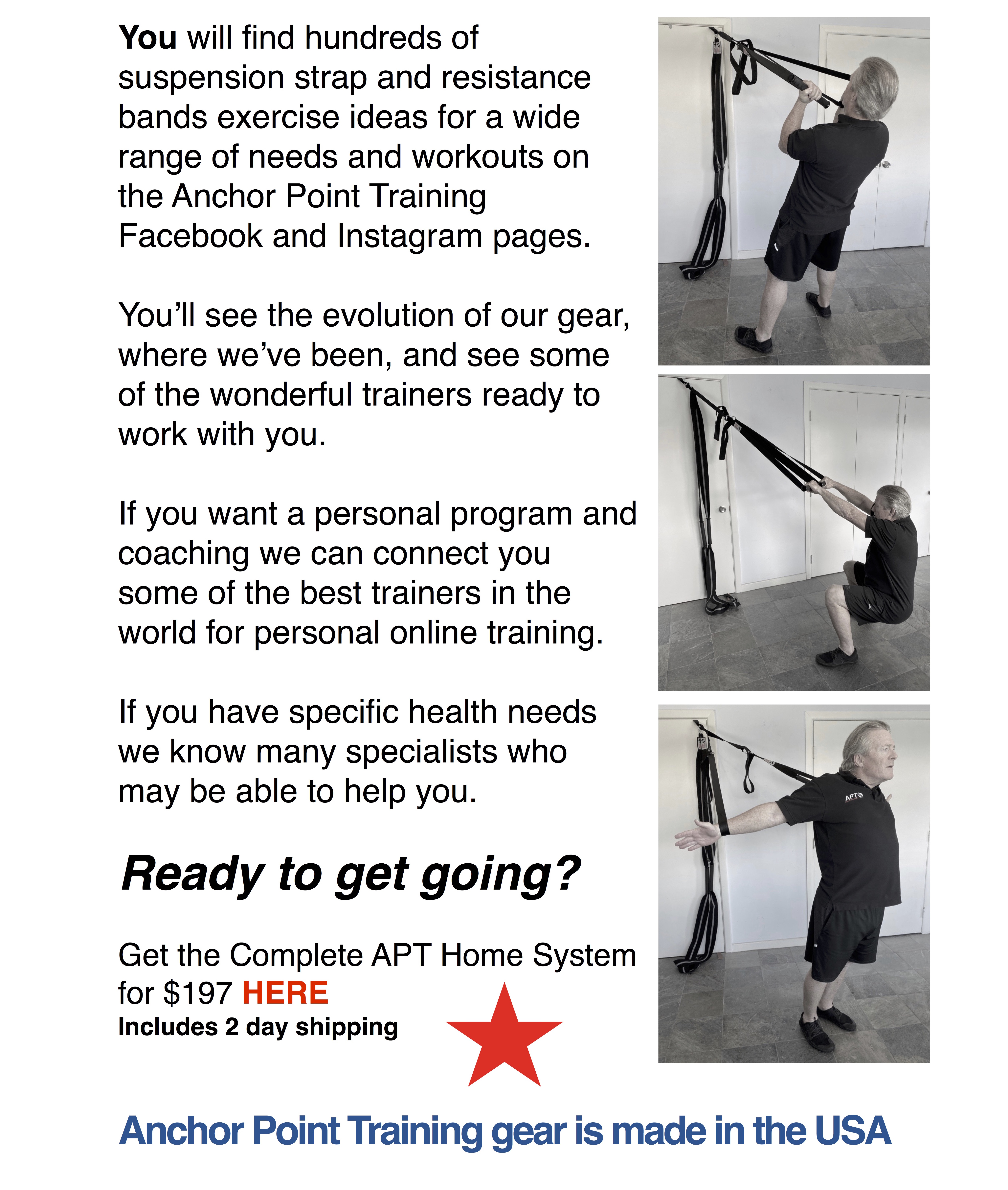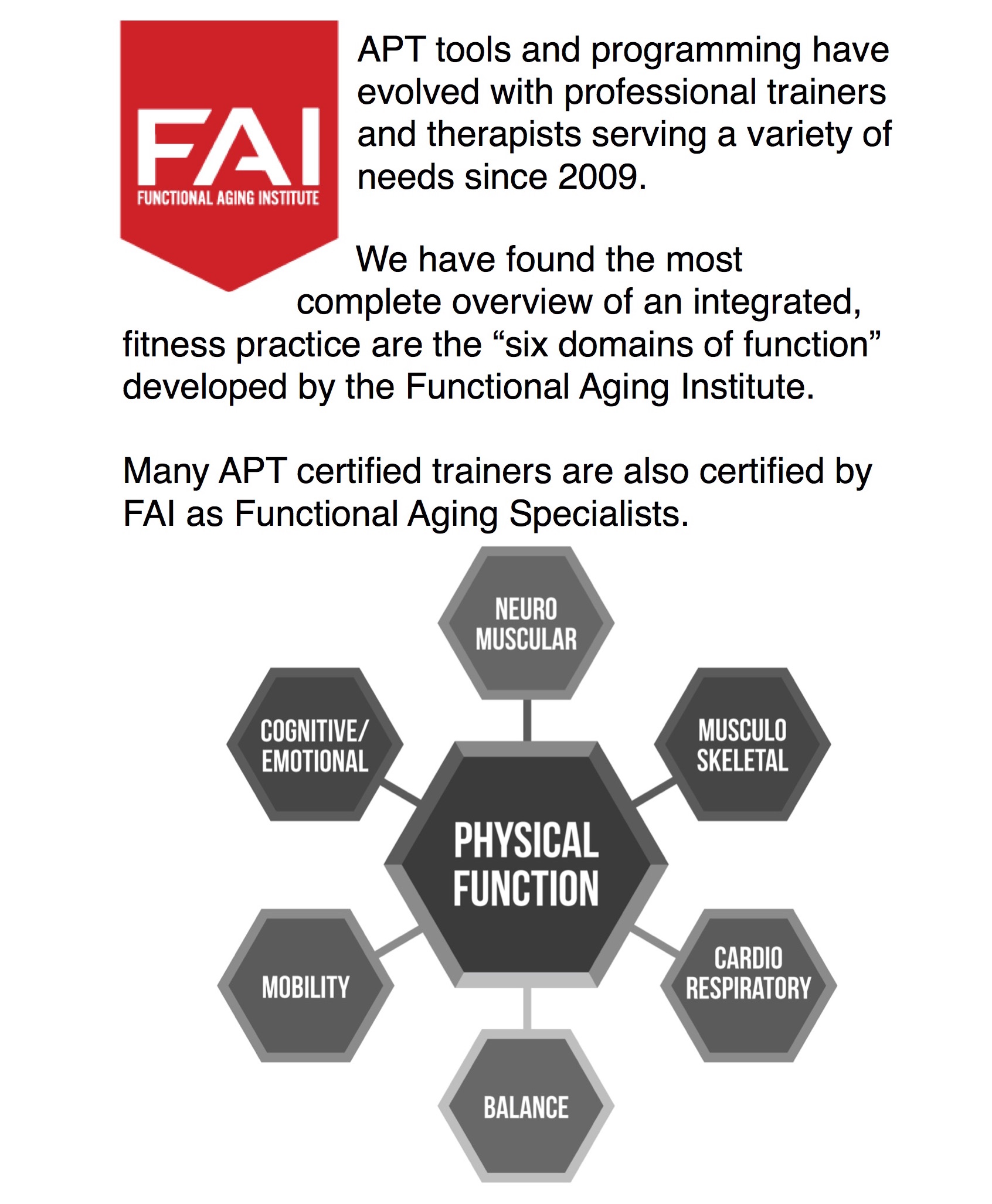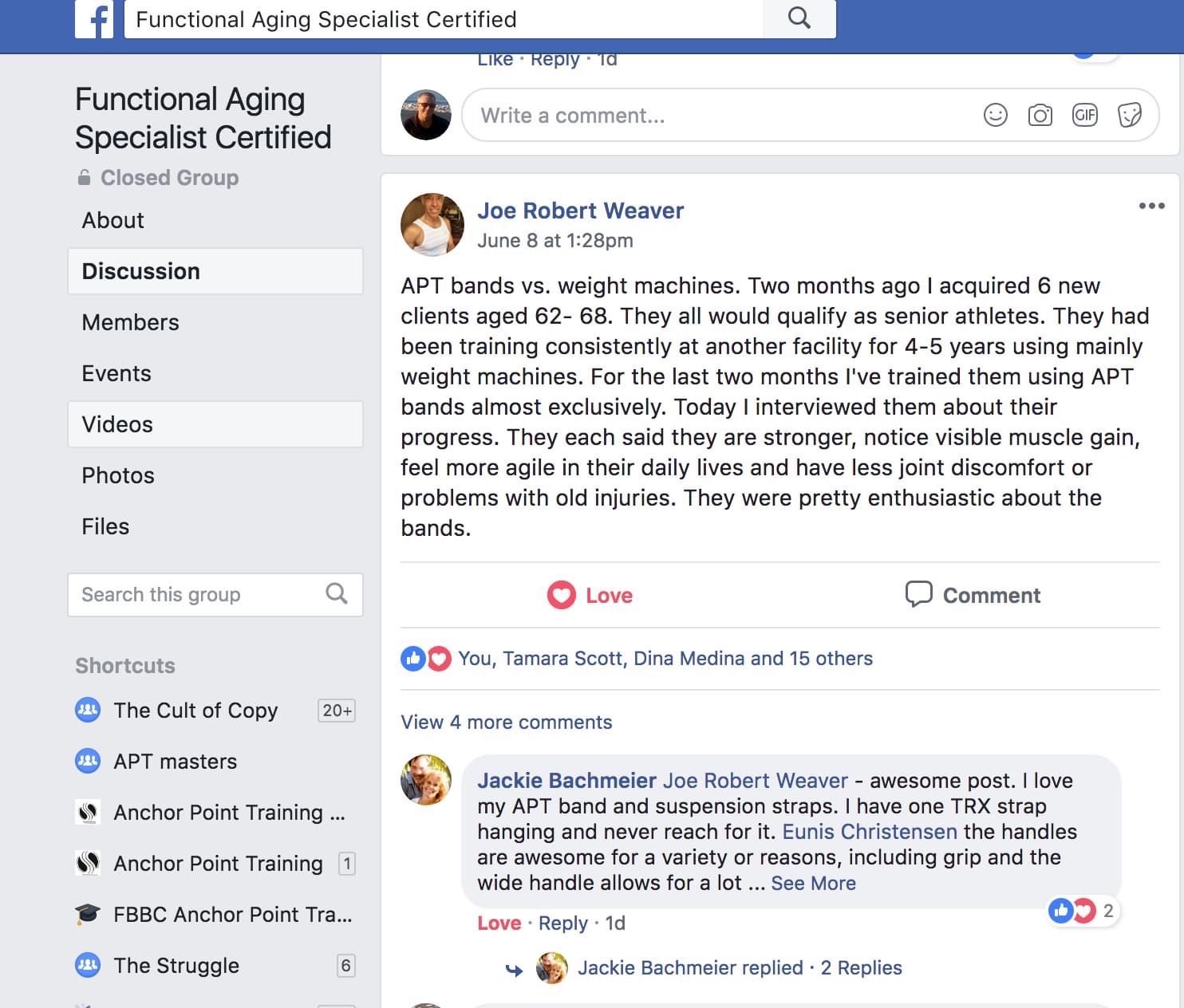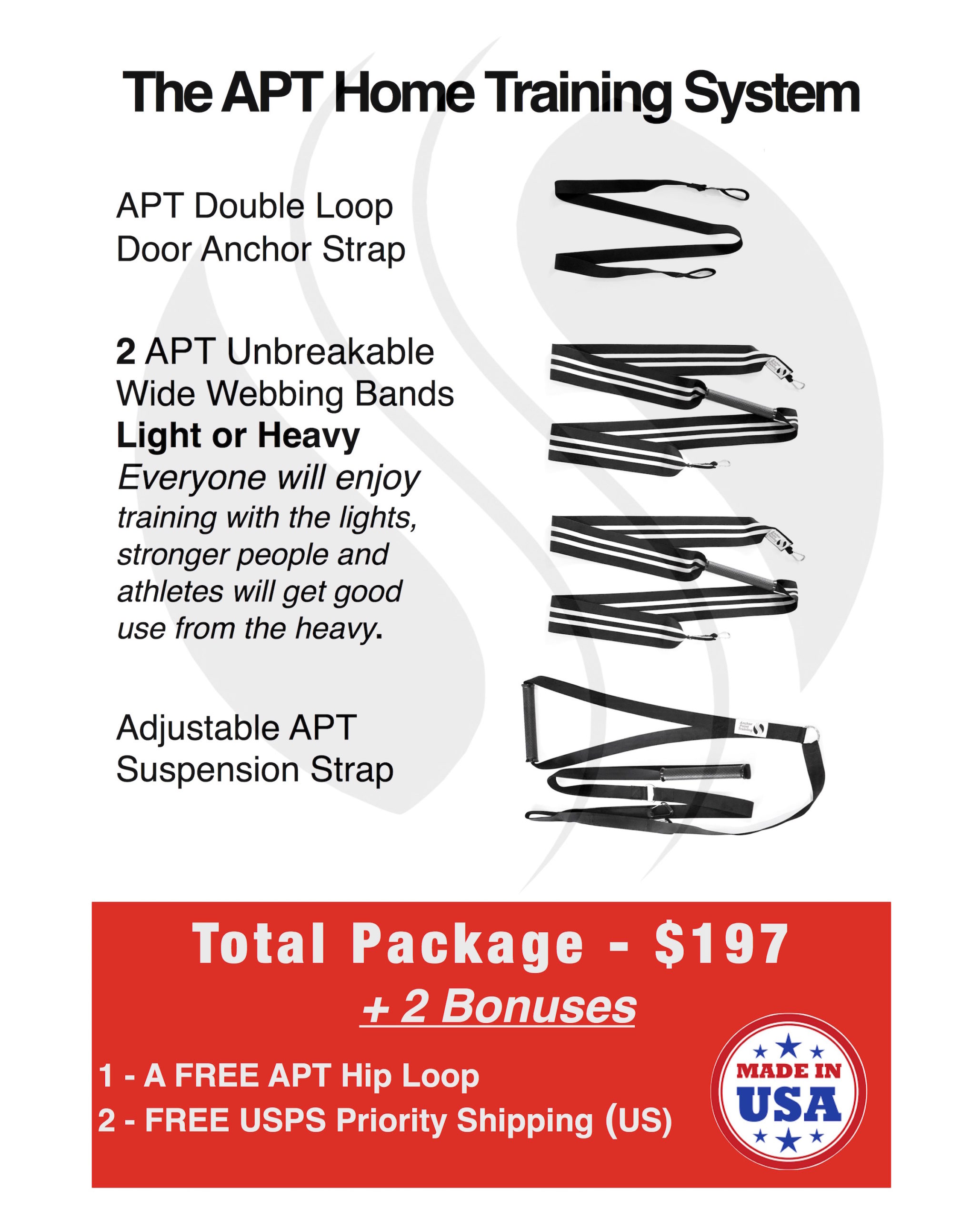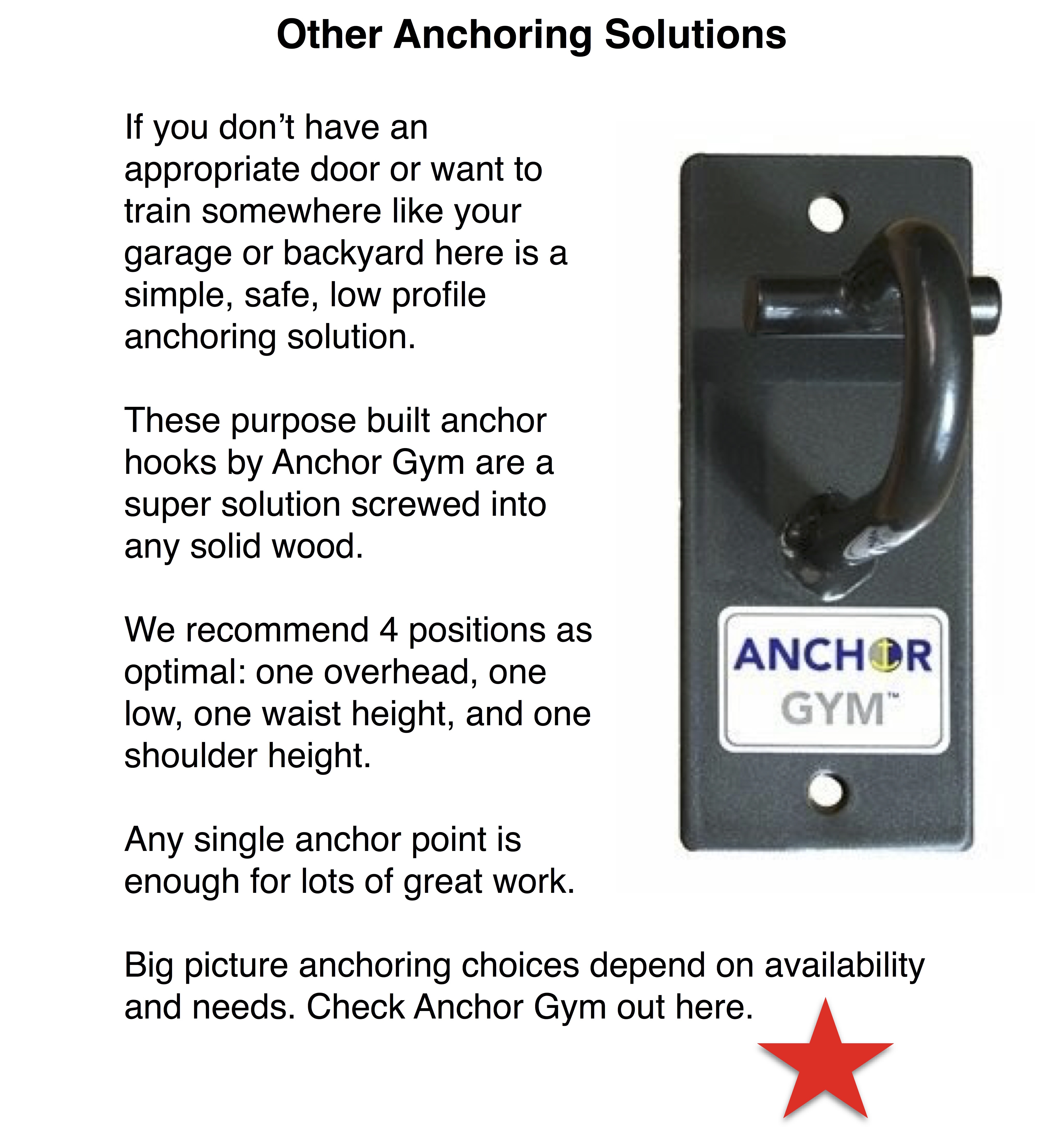 Here are links to two full workouts progressing
20 full body resisted movements.
APT Suspension Strap
APT Wide Webbing Resistance Band
Two awesome workouts each less than 20 minutes.
Check out our Facebook page for more useful content,
connect with us on social anytime with questions.
We'de love to hear from you!
A few more testimonials